For Overseas Customers
海外のお客さまへ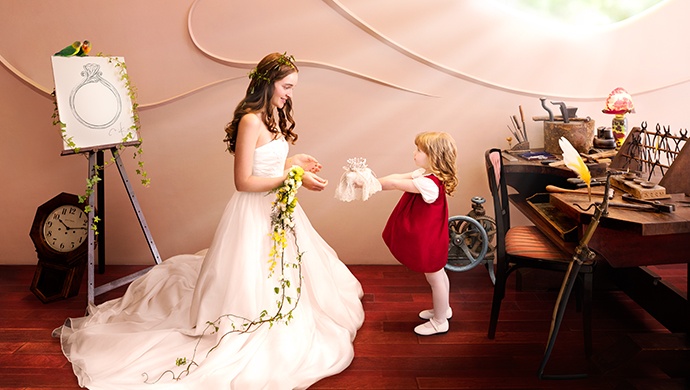 About us
K.UNO was founded in 1981 and has grown into the largest custom-made jewelry company in Japan. Since starting the business, K.UNO has developed its system, which is unique and consistent, to offer design, production and sales to meet a variety of needs and requests from customers. With artisanal craftsmanship of Japanese craftspersons with dexterous skills, their diligent work and expertise have created the finest Japanese pieces that are calculated to embrace beauty and wear comfortably.
Technology and service have enabled K.UNO to produce world famous characters. U-TREASURE, a sister brand of K.UNO, offers character jewelry and accessories with the same quality as K.UNO.
From a large number of design collections to semi- and full-custom made designs, do-it-yourself service, remake and repair, K.UNO offers a great variety of services for customers. Please enjoy our skillful services and superior work at K.UNO.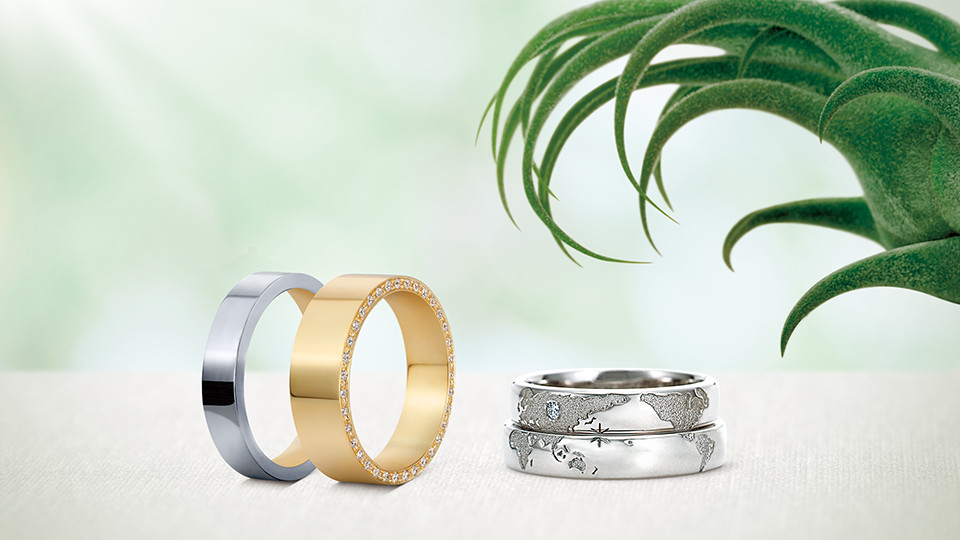 Japanese aesthetics and K.UNO designs
The designs of K.UNO are rooted in respect for nature: strength, gentleness and beauty.
Japanese ukiyo-e, which played a significant role in the development of Art Nouveau, expresses the magnificence and beauty of nature as art and has great impacts on western countries. Such a high sense of aesthetics and exquisiteness and unique culture are rooted in Japan.
Designer and Custom-made
More than 50 designers pursue their crafts at K.UNO. They offer an enormous variety of designs to meet customers' requests. Consulting with customers diligently and drawing designs right in front of the customers, they produce more than 40,000 designs each year. K.UNO designs are drawn from each customer's unique concepts and thoughts and given shape by the designers.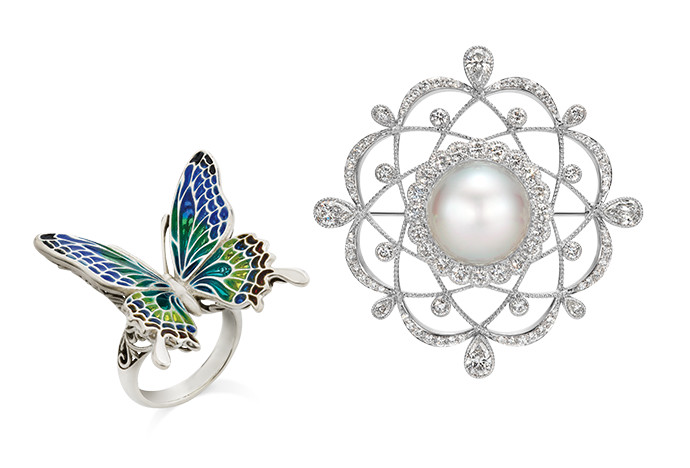 One hundred and eighty craftspersons with expert craftsmanship
For over 35 years, K.UNO has produced a variety of custom-designed jewelry. Corresponding to the requests of Japanese customers with high standards, both appreciation for traditional techniques and innovative technologies come alive at the atelier.
To meet our customers'requests, all facets of jewelry making are conducted at our atelier in Japan by Japanese craftspersons with dexterous skills. Currently more than 180 craftspersons, the largest in number in Japan, strive to make special pieces for customers. Because we want our customers to wear our pieces of jewelry for a lifetime, most of our shops are attached to small ateliers and are able to offer repolishing, resizing and checking gemstones that are fee free and warranted for lifetime. Both the quality of high jewelry making and consideration for customers are qualities of K.UNO artisanship.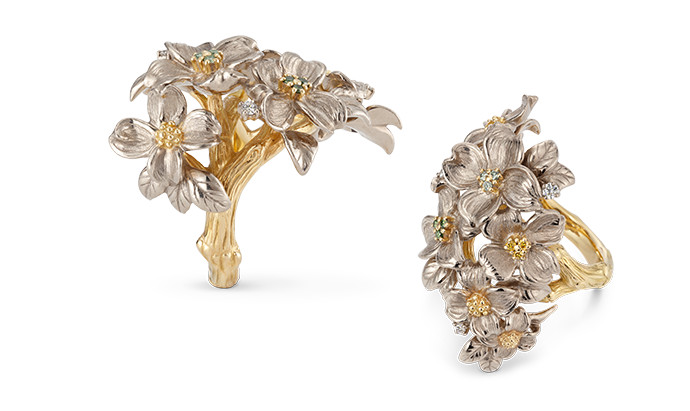 Do-it-Yourself
You can make your own rings with the attentive support of our experienced craftspersons. One of the courses takes two hours minimally, and customers can finish the ring and take it home the same day.
What about making a piece of jewelry during your stay in Japan?
The piece of jewelry will be special with lasting memories.

■Precious metal smithing plan (Ring only)
Platinum: 110,000 JPY and over; 18k gold: 78,000 JPY and over
■Silver smithing plan
Ring: 4,800 JPY and over Necklace: 6,800 JPY and over (including the price of a necklace chain) Bracelet: 8,000 JPY and over

Note:
- An appointment must be required in advance.
- Depending on a plan, a product may not be finished on the day.
- The information above is as of October, 2017.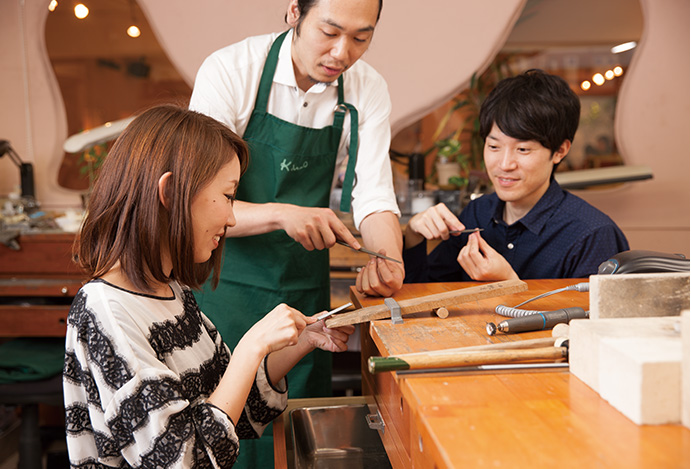 From Left: Mokume Gane ring, Tsuchime ring and simple court ring.
Duty-free shop
We can offer duty-free at the following shops:
Sapporo , Jiyugaoka , Ginza honten , Ginza Bridal Gallery , Shinjuku East , Shinjuku West , Omotesando , Yokohama Motomachi , Sakae , Doton PLAZA Osaka , Umeda , Shinsaibashi , Kyoto , Okinawa Ashibinaa , Okinawa Omoromachi
How to Order
〜 Purchase at K.UNO Online Shop 〜
[Customer] Choose a language
Please choose a language from the language selection at (1) in the picture.
Please proceed to order by referring to the translated sentences.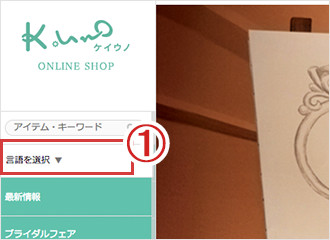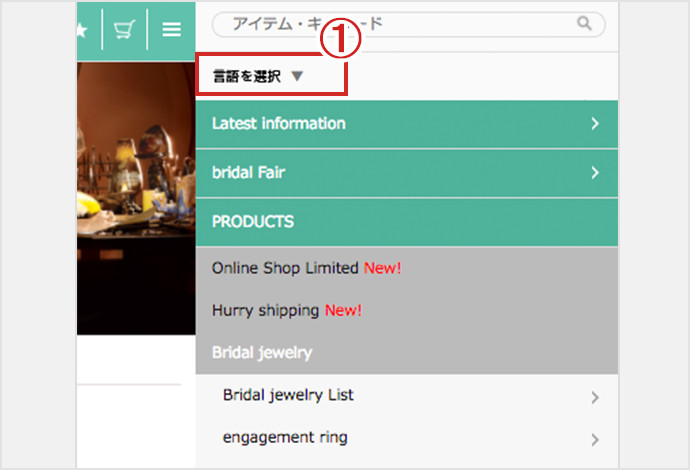 [Customer] Place your order
Choose details of the product such as size and metal and add to the shopping cart by referring to"For overseas customers: How to order"at (2) in the picture. At this point, no payment is required.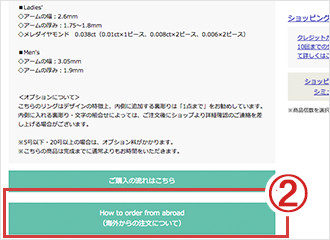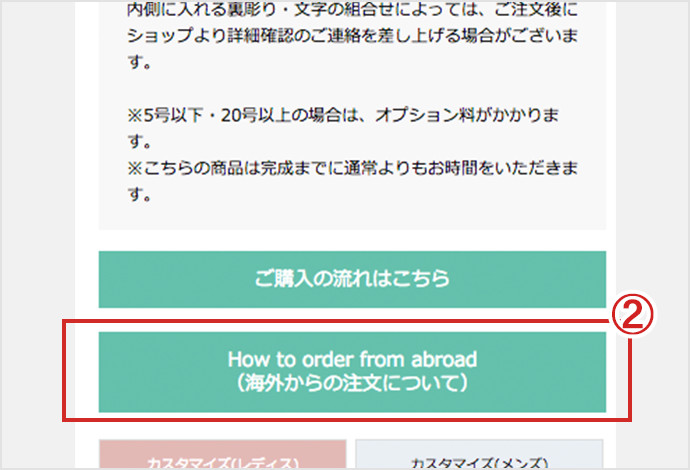 [K.UNO] Order acknowledgement email
We will email a personalized order acknowledgement including the total amount of the tax-free price, shipping fees and delivery date. (Please note that we set the shipping fees for each area.) Please make sure all of the information is correct.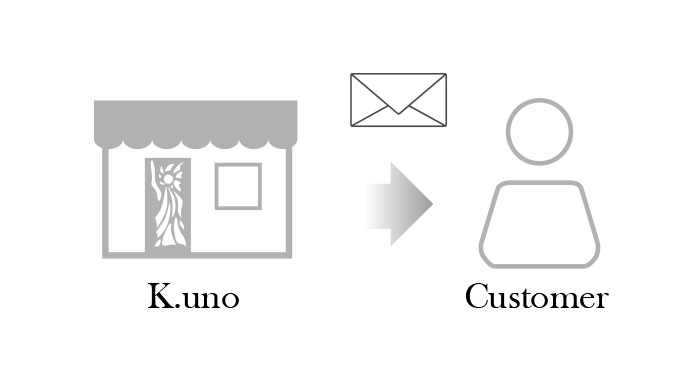 [Customer] Payments
Please access the URL in the order acknowledgement email and make the payment. We only accept credit cards.
With the confirmation of your payment, we acknowledge that you have formally ordered and will email you.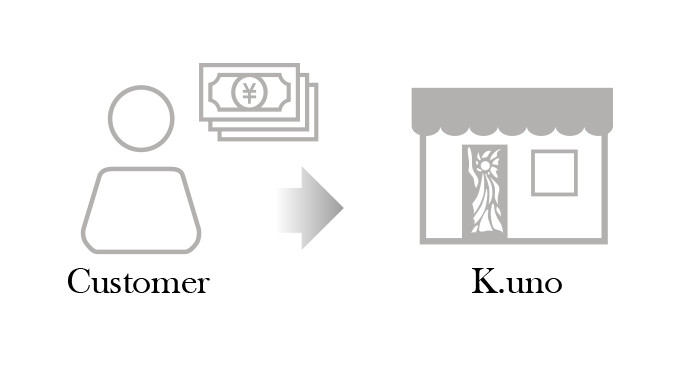 [K.UNO] Item preparation and shipping
When your ordered item(s) is finished and it is ready for shipping, you will be notified by email with a tracking number. It takes at least two weeks to make products from our original models.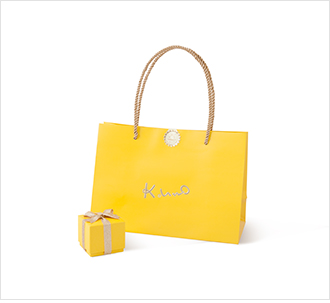 Shipping
Except for some areas, overseas delivery is available.
Please understand that delivery may not be possible depending on the country or region.
In addition, please note that fees related to shipping, such as shipping fees, customs duties and other taxes, must be paid by the customer.
For details on delivery, please see the following:
• Carrier and Service: FedEx International Economy Service
• Shipping fee: Flat shipping rate depending on the area

| Destination | Shipping fee |
| --- | --- |
| Hong Kong, Taiwan, Macao, Singapore, China, Philippines, Thailand | 5,500 JPY |
| Australia, New Zealand | 7,500 JPY |
| USA | 7,000 JPY |
| UK, Switzerland | 10,000 JPY |
※Please ask us about shipping fee if the destination country is not mentioned at above chart.

• Delivery days: Within the five listed business days for FedEx
※ Some delays may occur.
Payment
We accept credit card payment only (VISA, Master or JCB).
Please select the "Bank transfer" when you proceed to order.
We will email the URL for payment by credit card later.
Cancellation and Return Policy
Returns and Cancellation
・We accept exchanges or repairs only when faulty or wrong products are delivered and when we are informed by email within one week after the items are delivered. No other reasons except faulty or wrong products are acceptable.
・Regardless of product types including ready-made, custom-made or custom-designed, we offer repair or exchange only. We do not accept order cancellations or refunds for any items.
・All products should be in the original condition and unused.
・Please note that we may ask you for photos of the delivered products to confirm your request.
・In terms of custom-designed items, changes in design after ordering may be accepted with an additional handling charge. Please contact us for details.

Resizing and After-Sales Service
・For K.UNO products, we offer fee-free after sales services including resizing repolishing, checking gemstones and repairing deformed rings when customers can come to and pick up the item at one of our shops in Japan.
・Repair requires specific time for each design. We may not be able to repair an item during your stay. Please understand and consult with store clerks for detailed information.
・K.UNO products excluding U-TREASURE products are eligible for such services. For repair of U-TREASURE products, we offer a paid service.
・Please note that we do NOT accept repair requests including resizing by overseas shipping in order to avoid loss and/or damage in transit. Please consult with a local jewelry store. If no such store is available, please contact us. Please note that we may be able to accept such requests only when customers can pay round-trip international shipping fees and applicable customs duties.
・Please choose a ring size in a Japanese standard size. Ring sizes vary in each country. Prior to ordering, please check the inner circumference and diameter of your ring size from the size chart.
Contact us
If you have any questions, please feel free to contact us through the inquiry form.

To request custom designed jewelry, please contact us with your answers to the following questions:

1) Item (ring, necklace, earring, bracelet etc.)
2) Details of your design requests
3) Ring size in Japanese standard measurement (for ring orders)
4) Product URL and/or picture of the interesting item
5) Price range
6) Preferred date of delivery
7) Any inquiries and/or requests

Please note:
Due to a limited number of staff who can communicate in English, we are sorry that our reply may be delayed.
We deeply apologize for any inconvenience caused by this.
If there is any particular date that you would like to receive an item from us, please let us know the date with the details of the item; we will do our best to meet your request.
Your understanding and patience will be much appreciated. Thank you very much.
Site Terms of Use
Please read the site terms of use.